Ratings
A1 – Very good, could play higher
A2 – Strong potential to play higher
B1 – Good, strong player at level
B2 – Potential to be strong player at level
C – Average for the level, rewatch
D – Below average, don't follow up
Player profile:
Nationality: French
Age: 21
Date of birth: 24/01/1999
Current Club: Le Havre
Career: Le Havre
Position: Defensive midfielder
Secondary position: Central midfielder
Preferred foot: Left
In this game, Gueye played as an attacking midfielder in a midfield three. The 21-year old midfielder is an intelligent player who read the game well and positioned himself just behind the two strikers and looked to spread passes to the wing-backs as well as looking for through balls to the two strikers. He is 1.87 metres tall, but he avoided aerial duels and lacked confidence here. He was well-positioned defensively and he progressed the ball with risky passes. This means that in the transition from attack to defence, he needs to correct himself and he makes quite a few fouls in the process.
Rating: A1

Gueye didn't play on his natural position in this game, but you could see his eagerness to contribute to the attack. Looking at this game, it is clear that he's too good for the Ligue 2 and he has the potential to be a top player, but I need to see how he plays under pressure and in his natural position to fully assess his abilities.
Player profile:
Nationality: Zimbabwean
Age: 24
Date of birth: 05/01/1996
Current Club: Le Havre, on loan from Olympique Lyon
Career: Harare City, Djurgarden (L), Harare City, Djugarden, Le Havre, Olympique Lyon, Le Havre (L)
Position: Striker
Preferred foot: Right
Kadewere was a very active striker and was deadly in 1v1s against Auxerre. He was strong on the ball, looking to dribble past opponents in order to create chances for himself or for his strike partner. He's confident on the ball in attack and his eyes are always towards goal, choosing to shoot a lot from long range. He uses his body well in the duels, in take-ons as well as in the air, which made him difficult to defend. For a striker he has a lot of defensive awareness and tracked back often when Auxerre posed a threat. Although working hard out of possession, he also commits to tackles and fouls in the process. He scored the winner as Le Havre won 1-0.
Rating: A1
Kadewere has huge potential looking at this game. It seems like he could do well in a top-5 league. I need to see more of him, but if he solely focuses on the attacking aspect of the game, he could be a very dangerous striker for a lot of teams in Europe and be a useful player to replace Moussa Dembele at Lyon.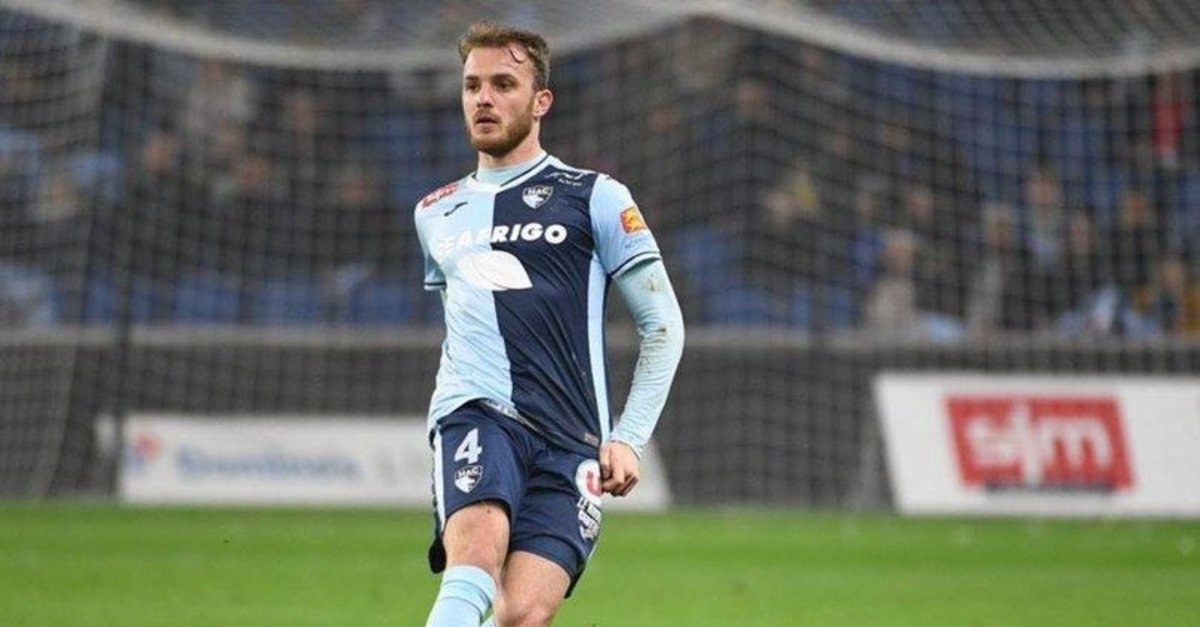 Player profile:
Nationality: Turkish
Age: 23
Date of birth: 13/02/1997
Current Club: Le Havre
Career: Gölcükspor (Y), Bursaspor, Yesil Bursa (L), Bursaspor, Caykur Rizespor (L), Bursaspor, Le Havre
Position: Central Half
Preferred foot: Right
Ersoy played as one the three central defenders in the 3-5-2 employed by Le Havre. He was positioned on the left and played with a intense focus on the game. He is strong both in 1v1 against attackers as well as in the air, which he illustrated in this game. Ersoy is strong in direct duels and he is very confident in defending the ball. However, he lacked confident in his passing, mostly playing short passes, although he did complete a few longer passes. The young Turk moved along with his central defenders as one block in defence and positioned himself high on his own half, when Le Havre had the ball, creating space for the wing-backs to make movements down the line.
Rating: A2
Ertugrul definitely showed that he a strong central defender and suggested he can play higher due to his defensive awareness, strength in duels and passing. He is already a Turkish international. The one thing that made me doubt about his potential, was his first touch and composure when he is under pressure and is something to work on.